Flow of Oil and Natural Gas E&P Business
In the oil and natural gas industry, exploration, development and production are collectively referred as E&P or the upstream, while transportation is referred to as the midstream, and processing through supply as the downstream.
Since its foundation as a pure-play upstream company in 1955, JAPEX has worked primarily on its mainstay oil and natural gas E&P business. Besides the mainstay business, we have also worked on transportation and supply of oil and gas using the supply network we built on our own. Our special strength lies in our ability to complete all four steps of the oil and natural gas business, spanning from upstream to midstream and downstream.
[1] Exploration
For our E&P business, we first acquire interests in oil/natural gas fields. Such interests include all rights necessary for petroleum development, including mineral rights and exploration and development rights. In these fields, we probe geological structures and drill exploration wells at promising locations. Based on the data obtained from the exploration wells, we estimate the extent of oil/natural gas reservoirs and determine whether these reservoirs have commercial-scale reserves.
Geological Surveys: Analyzeing the characteristics of reservoir rocks underground, such as their shapes
Geophysical Exploration: Conducting surveys using electromagnetic waves and artificial seismic vibrations to determine geological structures
Drilling of Exploration Wells:

Drilling

exploration wells at promising locations to confirm the presence of oil/natural gas, based on the results of geophysical surveys
Evaluation of Reserves:

Drilling

appraisal wells to confirm the extent and shape of an oil/gas reservoir and the size of reserves in the reservoir

when exploratory drilling has completed successfully
Seismic Exploration
Seismic exploration and survey is one of physical exploration methods to determine the subsurface structures by measuring reflected waves induced by artificial seismic vibrations from subsurface structures.
On land, we produce artificial vibrations using vibroseis vehicles to measure reflected waves from underground. On the ocean, we produce vibrations using tools such as an air gun and collect data from under the sea by towing a streamer cable with built-in receivers which receive reflected signals.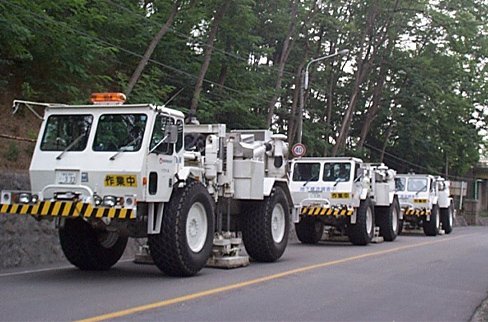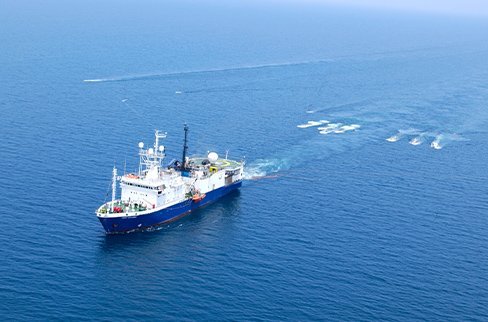 Left: Vibroseis Vehicles/Right: Vessel towing a Streamer Cable
[2] Development
In oil and natural gas fields that are deemed to have commercial-scale reserves, we drill wells for producing oil and natural gas (production wells), along with construction of facilities necessary for processing and storage of oil and natural gas being produced.
Front End Engineering Design (FEED): Development plans are formulated, and necessary facilities are designed
Drilling of production wells: Production wells are drilled in accordance with production plans
Construction of facilities: Facilities are constructed for processing, storing and transporting oil and natural gas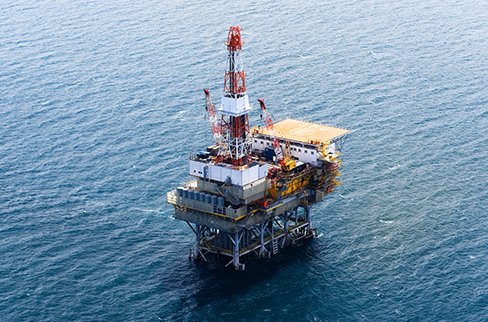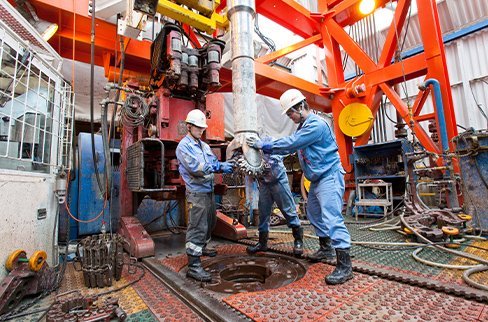 Left: Offshore Iwafune Platform/Right: Rig Operation
[3] Production
In the production phase, we extract petroleum gas from production wells, separate it into crude oil and natural gas, and remove impurities from them. We also look into whether we should additionally develop the field so as to maintain or increase production volume as needed during the production phase.
Production: Petroleum gas is produced from production wells
Separation: Petroleum gas extracted from production wells is separated into crude oil and natural gas
Removal of impurities: Impurities such as sulfur are removed
Storage: Crude oil is stored in tanks after impurities are removed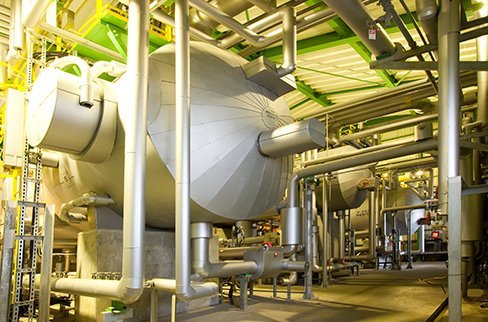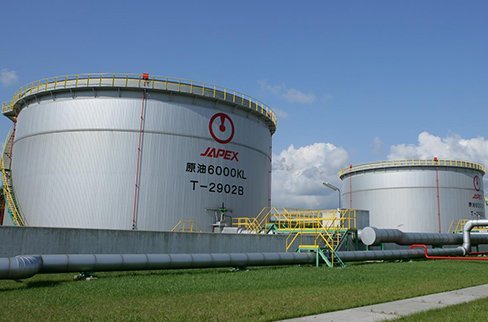 Left: Separator/Right: Crude Oil Storage Tanks
[4] Supply
In the supply phase, we transport and distribute oil and natural gas to our clients.
JAPEX has supplied crude oil mainly to oil refineries and trading companies, and natural gas to electrical power and city gas providers and other commercial-scale utility consumers. We have also supplied LNG-vaporized natural gas, combined with natural gas, or LNG in its original liquefied form, to our clients.
Crude oil: Crude oil is transported by sea on LNG carriers, or by land on tank trucks or via specialized pipelines
Natural gas: Natural gas is transported via high-pressure gas pipelines


LNG is transported in its original liquefied form to locations with no access to pipelines by specialized tank trunks or railway tank containers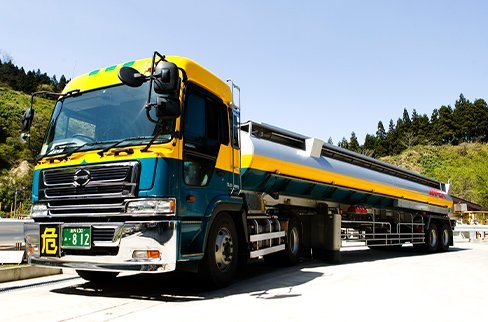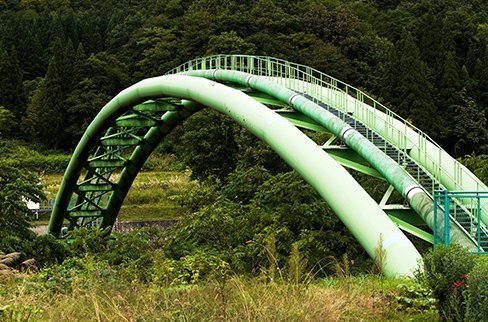 Left: Oil Tank Truck/Right: Natural Gas Pipeline
Our website uses cookies to improve the convenience of our visitors when browsing our site. If you agree with our policy on the use of cookies, please click the "Agree" button. If you do not agree to the use of cookies when browsing our website, please disable the cookie setting in your browser.