[End of Participation] Canada: Shale Gas Project
JAPEX has decided to transfer all of the interest of the project owned by our subsidiary in July 2021 and completed to transfer of the interest in July 2021.
Please note that the information in this page is as of May 2021, when JAPEX had decided to transfer all of our ownership interest of the project.
This is a shale gas development and production project in North Montney in the Province of British Columbia, Canada, which is being promoted by the PETRONAS, a Malaysia's state-owned oil company, as an operator.
JAPEX decided to sell 10% of all ownership interest in the project to PETRONAS Group, the operator, in May 2021, and its transfer procedure has completed in July 2021.
Overview (as of May 2021)
Production: 13 million m3 per day of shale gas (Rough estimate based on full-year results for 2020)


The shale gas produced is mainly sold in the Western Canadian market via pipelines
Liquids such as condensate and natural gas liquids (NGLs) are also being produced
Additional development is underway to maintain and increase production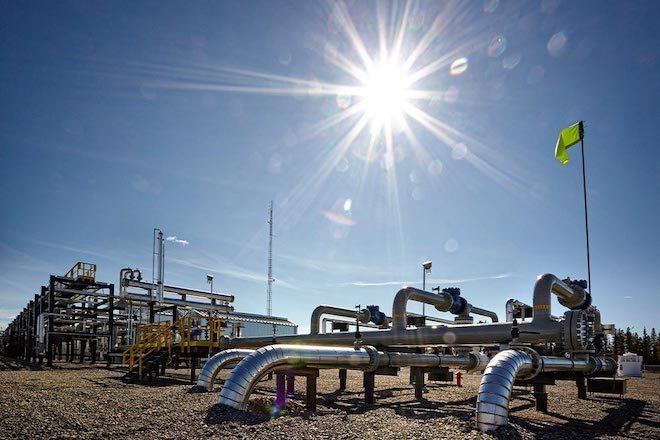 Production facilities in Canada Shale Gas Project
Basic Information
Name: North Montney Leases
Location: North Montney area, Canada British Columbia
Operator: PETRONAS Group
Project Company: JAPEX Montney Ltd. (JML: Consolidated subsidiary, investment ratio 55%)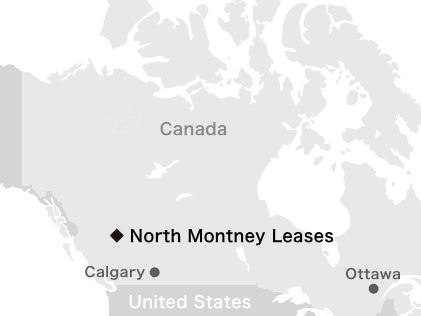 Map of North Montney leases
(North Montney area, Canada British Columbia)
History
* History after our participation
March 2013: Established JAPEX Montney Ltd. (JML)
April 2013: Completed JML's project participation procedures
July 2017: Decided not to proceed midstream (gas liquefaction) business as a project
May 2021: Decided to transfer all JML's 10% interest to PETRONAS Group
June 2021: Completed to transfer JML's interest
Related News
Our website uses cookies to improve the convenience of our visitors when browsing our site. If you agree with our policy on the use of cookies, please click the "Agree" button. If you do not agree to the use of cookies when browsing our website, please disable the cookie setting in your browser.